Flooring black Slate tiles with a honed surface, 25mm thick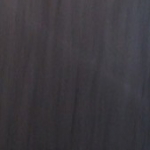 Black slate with a honed finish has a dark blue gray shade when the surface is dry, it becomes black when wet. We can visually see the grain of the stone, giving it a unique aspect. We can accentuate this dark black appearance with the apparent grain by applying a color enhancing sealer. This type of slate is of a higher quality to the level of hardness, wear and resistance to cracking. A floor of this slate will last decades. If you want a perfectly flat surface it is suggested to use the honed finish.
For interior , walls and floors we suggest slates 12 mm thick. You can also use the 20, 25 or 40 mm if you want a higher thermal mass, slate accumulates heat either passive or heated floors. It slowly releases its heat for added comfort in the home. The 20 mm is recommended for public areas.
The honed finish is recommended for kitchen and bathroom countertops
For the exterior we recommend the natural finish because of its non-skid properties.